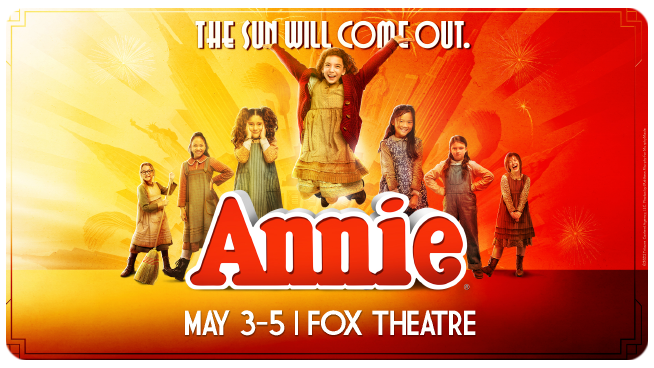 Annie is a delightful theatrical experience for the entire family.
Don't miss this Tony-winning Broadway production of the timeless family tale of Little Orphan Annie as it heads on its tour across the country.
Directed by Jenn Thompson who starred in the original Broadway production as 'Pepper'!
Just when we need it most, Annie returns to remind us that sunshine is always right around the corner.
THE FOX THEATRE
2211 WOODWARD AVENUE, DETROIT, MI 48201
313PRESENTS.COM | (313)471-7000