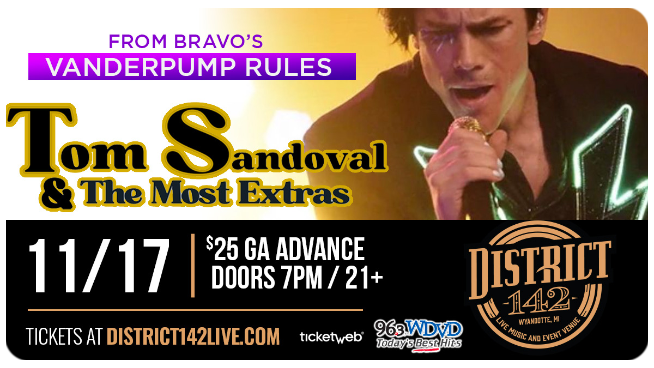 He's back! Tom Sandoval & The Most Extras sold out District 142 earlier this summer and Tom is coming back this fall to do it all over again!
Tickets and VIP Meet and Greets are on sale now.
Tune in to Blaine and Lauren leading up to the show to win your FREE tickets!