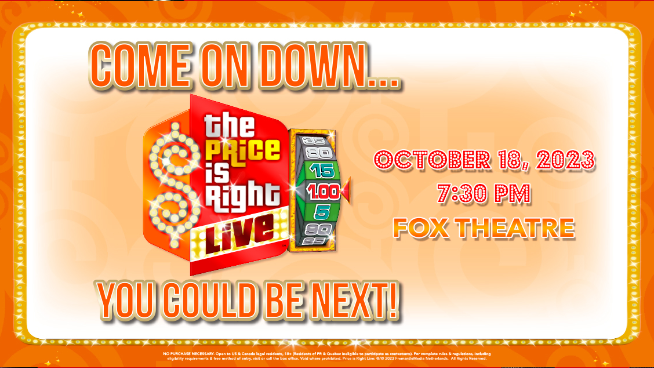 The Price Is Right Live™ is the hit interactive stage show that gives eligible individuals the chance to hear their names called and "Come On Down" to win.  
Prizes may include appliances, vacations and possibly a new car! If you're a fan of The Price Is Right™ on TV, you'll no doubt love this exciting, live (non-televised), on-stage version of the show! 
The Fox Theatre will once again play host to The Price is Right Live™ stage show Wednesday, October 18 at 7:30 p.m.
Tickets are on sale now at 313presents.com and Ticketmaster!
THE FOX THEATRE
2211 WOODWARD AVENUE, DETROIT, MI 48201
313PRESENTS.COM | (313)471-7000