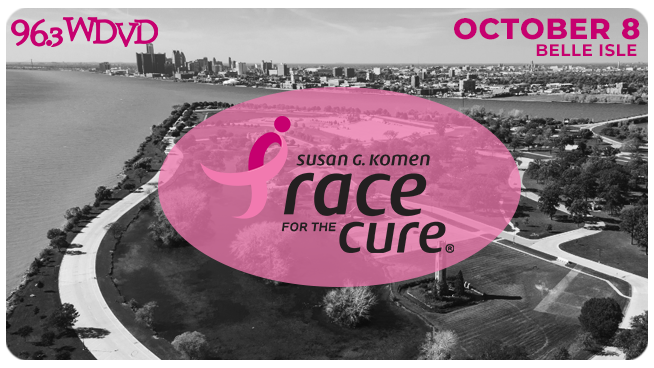 Imagine a world without breast cancer. A world where ONE in EIGHT women won't be diagnosed with breast cancer.
That's the power we have when we come together as ONE for the Susan G. Komen Michigan Race for the Cure on Sunday, October 8.
Join 96.3 WDVD at Belle Isle, starting at 8 a.m. as we walk together alongside patients, survivors, neighbors, and families because each step we take as ONE moves us closer to ONE more new discovery and ONE more extended hand to help!