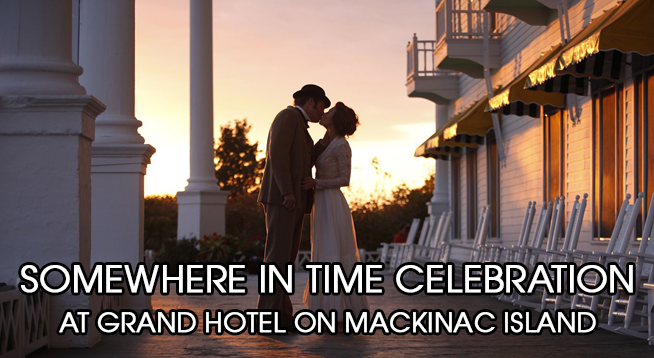 Somewhere In Time Celebration at Grand Hotel on Mackinac Island takes the final days of the season for a special weekend, commemorating "Somewhere in Time", a cult-classic starring Jane Seymour and Christopher Reeve, that was filmed at Grand Hotel and on Mackinac Island in 1979.

With cocktail receptions, a costume promenade, a special screening of "Somewhere in Time", and appearances by cast and crew of the film, this special weekend is not to be missed. 

CLICK HERE for more information, and to book your weekend package.