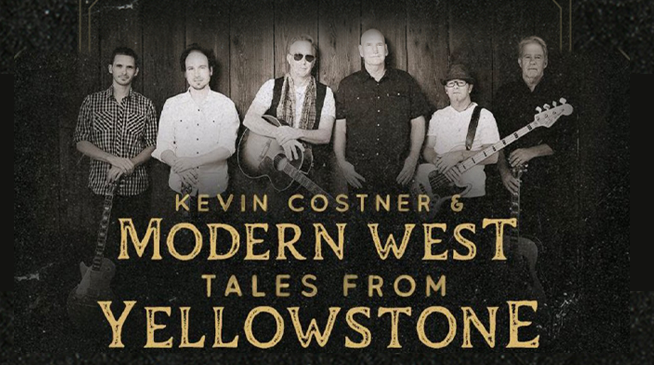 Kevin Costner & Modern West is an Americana and rock band founded by actor Kevin Costner in 2007. Coinciding with Costner's star turn as John Dutton in the TV Series "Yellowstone", the band released Tales from Yellowstone, a collection of songs written from the perspective of that character.

Songs from that album were featured on Season 3 of the show. Since their inception in 2007, Kevin Costner & Modern West have toured the globe sharing their music with fans. Four studio albums later, the band is on the road again with the Tales from Yellowstone 2021 Tour.

Brought to you by Vizzy Hard Seltzer, The only hard seltzer with antioxidant Vitamin C.

Get your tickets at Ticketmaster.com/KevinCostner.