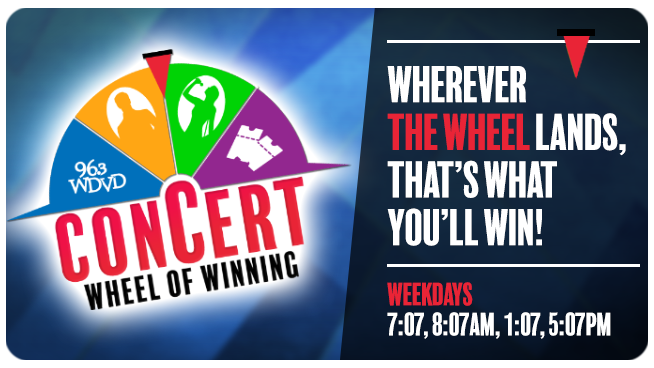 96.3 WDVD is getting ready for a concert season like none-other in Detroit, with tons of shows by so many big stars. So, to celebrate, all this week we want to hook you up with FREE tickets!
Our Concert Wheel of Winning could get you in to see Fall Out Boy on July 29 at Pine Knob Music Theater, Charlie Puth at Meadowbrook on June 18, John Mayer at Little Caesars Arena on March 22, Dave Matthews Band on June 27 at Pine Knob Music Theater or Ed Sheeran at Ford Field on July 15! 
Winning times are weekdays at 7:07 a.m. and 8:07 a.m. with Blaine and Lauren, then at 1:07 p.m. and 5:07 p.m. with Kendall and Dave.
Wherever the wheel lands, that's the show you will be going to see! 
Good Luck!