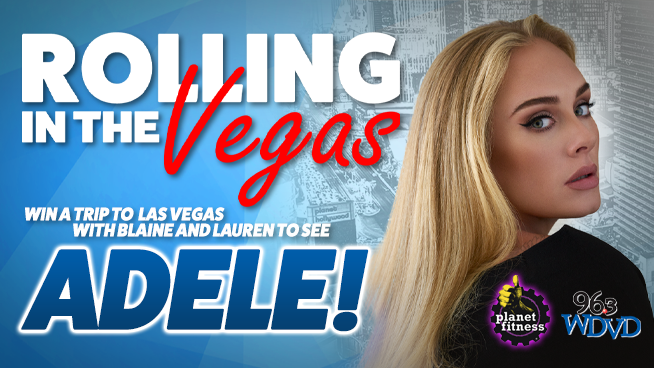 Adele is "Rolling in the Vegas" on February 12 and 96.3 WDVD wants to send you and a guest to see her show with Blaine and Lauren from the Blaine Fowler Morning Show!
Starting January 12, listen to 96.3 WDVD for the cue-to-call at 6:05 a.m., 8:05 a.m., 11:05 a.m., 2:05 p.m. and 5:05 p.m. on weekdays. When you hear it, call (313) 298-9630.
If you are caller 25, you will win Adele's new digital album and qualify for the Las Vegas trip grand prize!
Good Luck!